Expedition cruises planning
Inflot Worldwide is honored to introduce your our exclusive arrangements for cruising along Russian territorial waters at Barents/White seas, Franz Josef Land Archipelago, North-East passage and Russian Far East including Kuril Archipelago.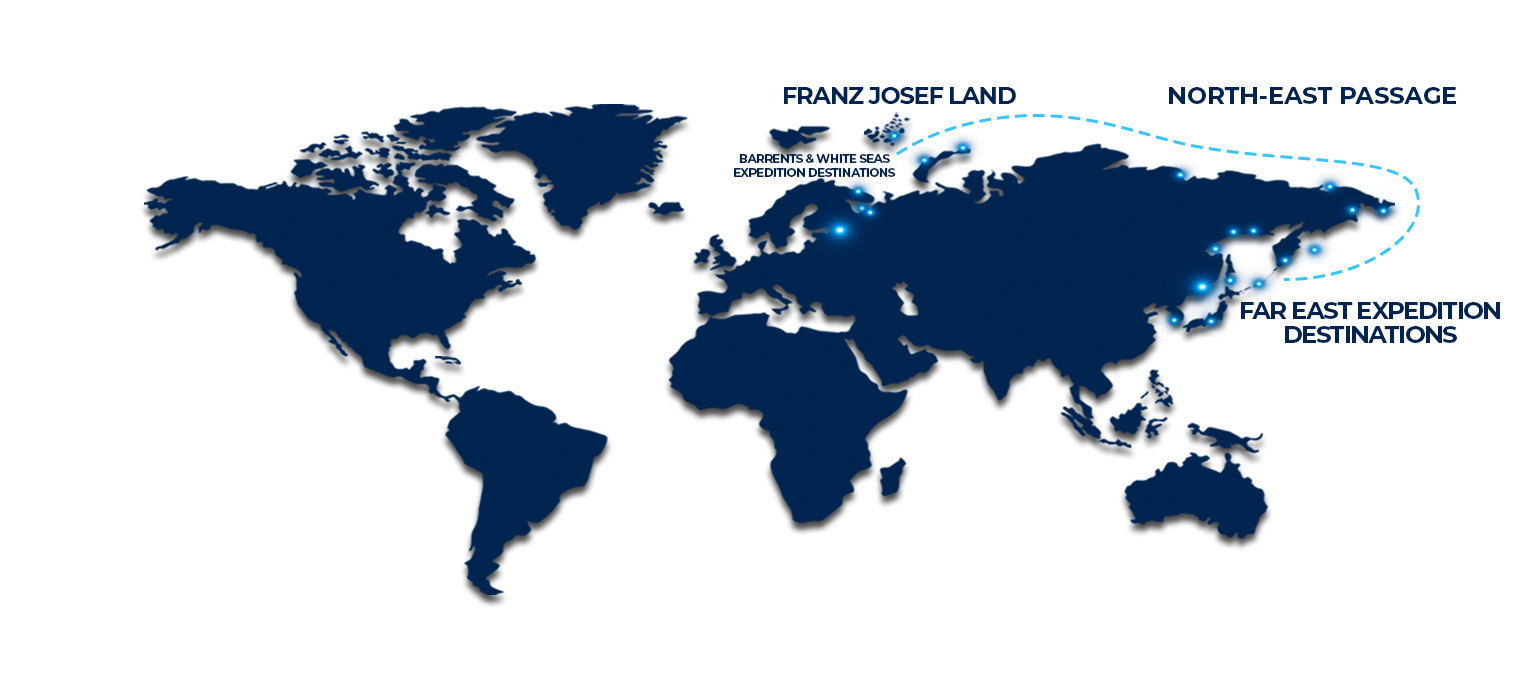 Inflot Worldwide service includes, but is not limited to:
· Expert consultancy regarding Russian legislation and procedures applicable for expedition vessel's cruise along internal Russian waters.
· Development of the itinerary and elaboration of potential points of visit.
· Processing of Government permission to cruise along internal Russian waters.
· Processing of local permissions to visit points with access control regime.
· Processing of Custom temporary import clearace and Immigration cabotage clearance in and out.
· Processing of port clearance in and out.
· Professional assistance of the local lecturer during the cruise: lecturing onboard and coordination on spots.
· Inflot Worldwide representative assistance onboard during the cruise for general supervising and cooperation with local authorities.
· Visa Support assistance for the guests in order to apply for Russian Visas.
· Supply of Russian Sea Charts corrected up to latest notice of mariners or other needs as per vessel's request.
· Accounting support including cost estimates, final disbursements and any supplementary expenses.