Russian Far East
Inflot Worldwide operates own subsidiary in the port of Vladivostok for the purpose of strategic Region development. For 20 years of operations at the Russian Far East ports Inflot Worldwide has served 300+ calls of the cruise vessels.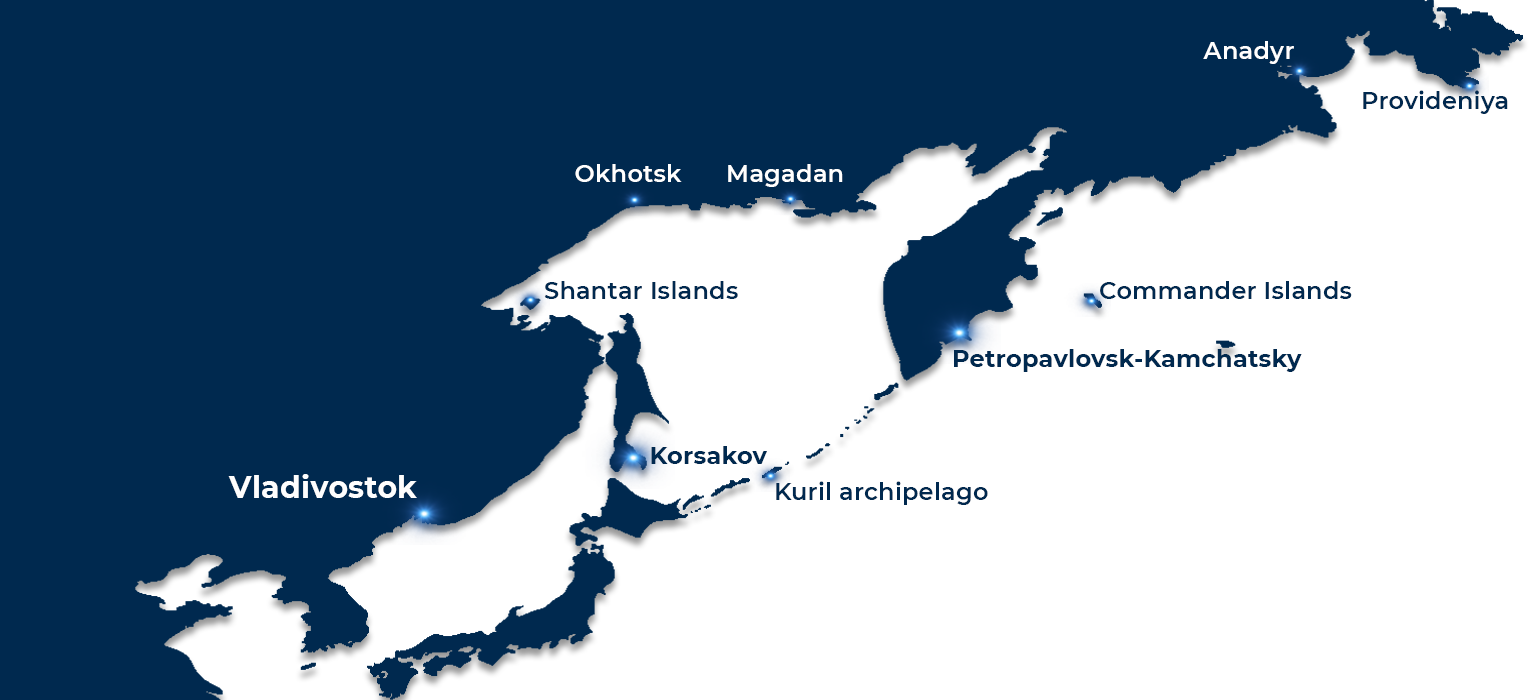 Inflot Worldwide is in possession of collaboration agreements with Vladivostok City Authorities, Kamchatskiy region authorities and RosMorPort (federal entity that runs ports infrastructure on the territory of Russian Federation) to develop ports infrastructure for cruise business at Vladivostok and Kamchatskiy region.
Inflot Worldwide provided full range of port and shore services for calls of m/v «Spectrum of the Seas» and m/v «Quantum of the Seas» at Vladivostok port. Both vessels are the largest cruise ships that have ever called Russian ports.