Shore Excursion Services
Inflot Worldwide company is honored to represent as a General shorex agent leading cruise lines of the World in the ports of Baltic, Black, Barents, White seas, Russian Far East, Asia Pacific and Caribbean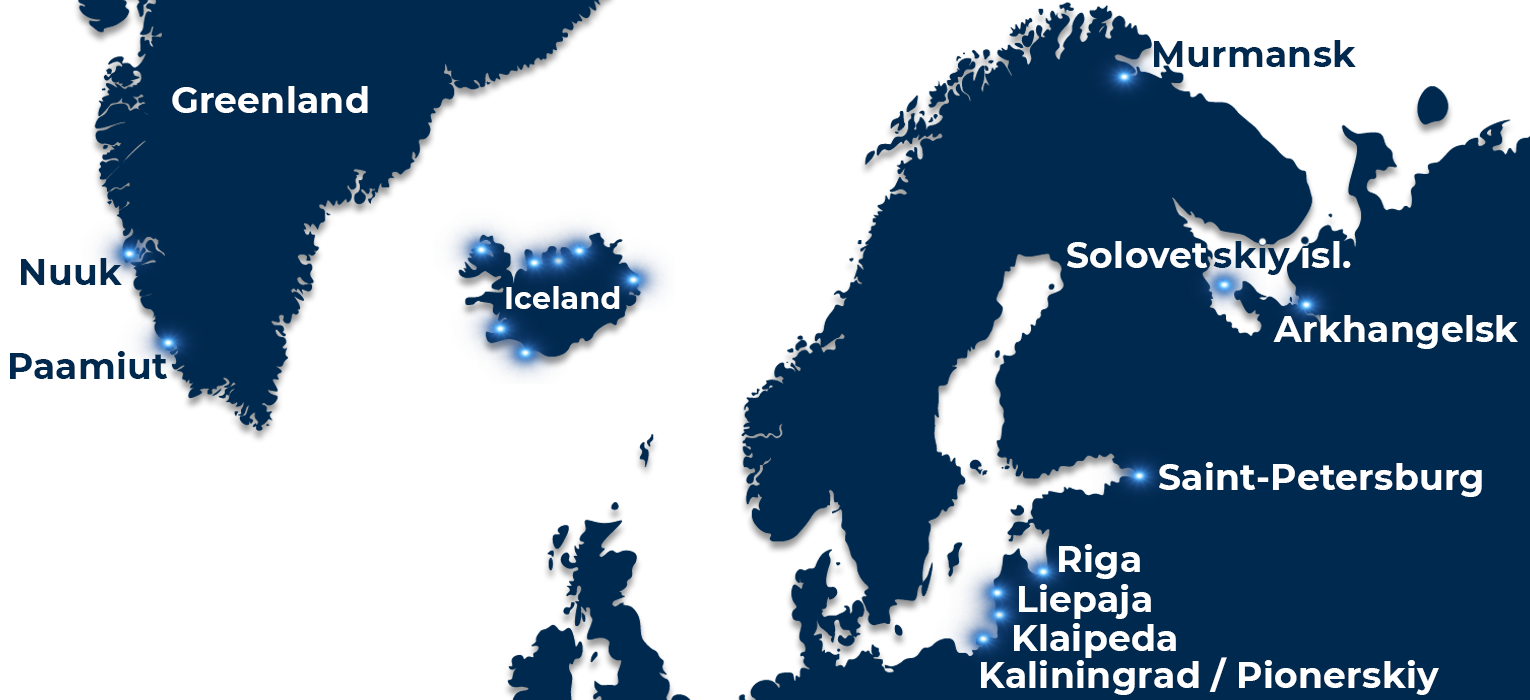 Fall in love with the severe, proud, beautiful and mysterious Russian North.
Relish the open-air museum complex of wooden architecture in Malye Korely, brought from all over the Arkhangelsk region, touch the history of the mysterious labyrinths scattered on the lands of the Solovetsky archipelago, observe the inhabitants of the northern seas - white whales - right from the shore of the Beluga cape, enjoy the majestic Kremlin of the Solovetsky monastery and forget about everything when you are right next to the defender of the Polar Land – Alyosha!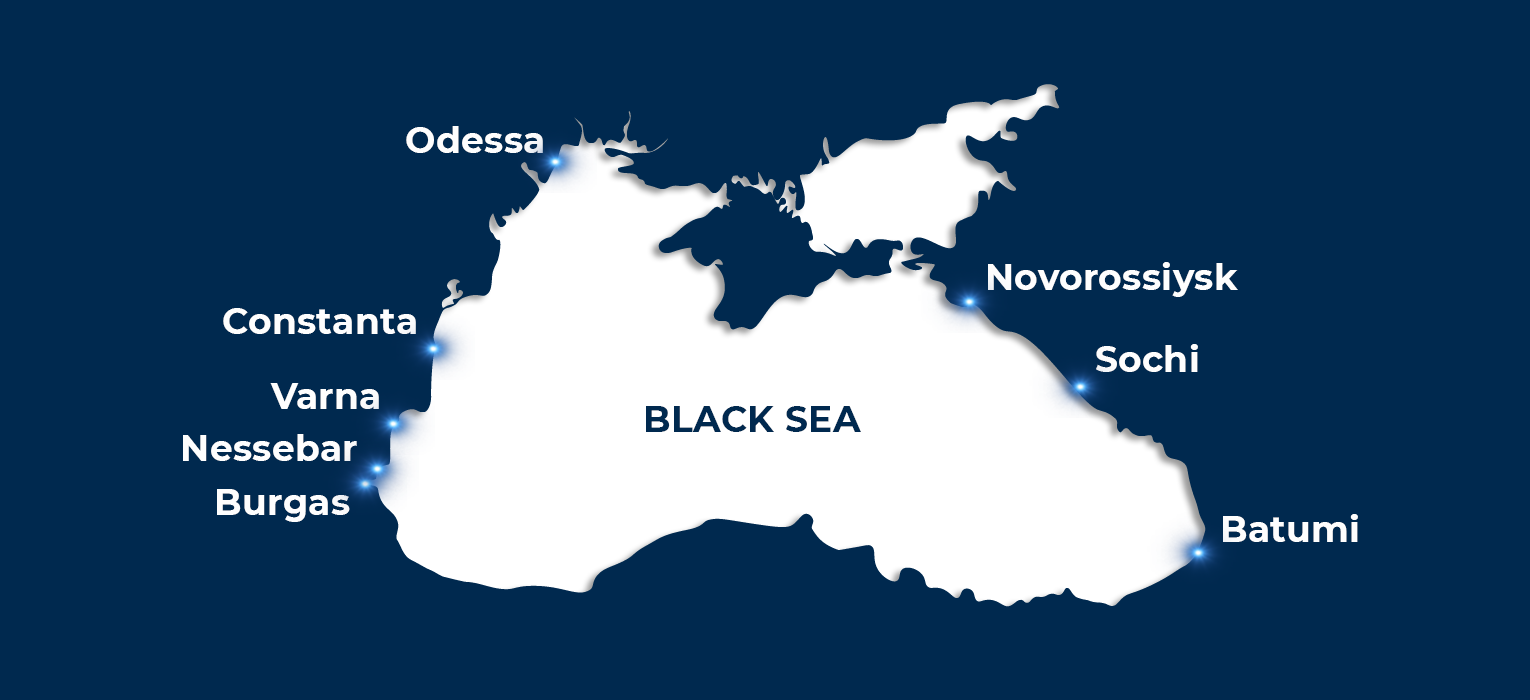 Feel the Black Sea with its cultural and architectural treasures.
Enjoy opera and ballet in the famous Opera House in Odessa, watch the waterfalls and peaks of the mountains in the home of 2014 Olympic Games – Sochi, explore the UNESCO World Heritage in Nessebar, sample famous Georgian cuisine accompanied by a glass of wine from home winery in Batumi.
Stunning landscapes, mild climate and charm will forever remain in the memory of all, who have visited its coast.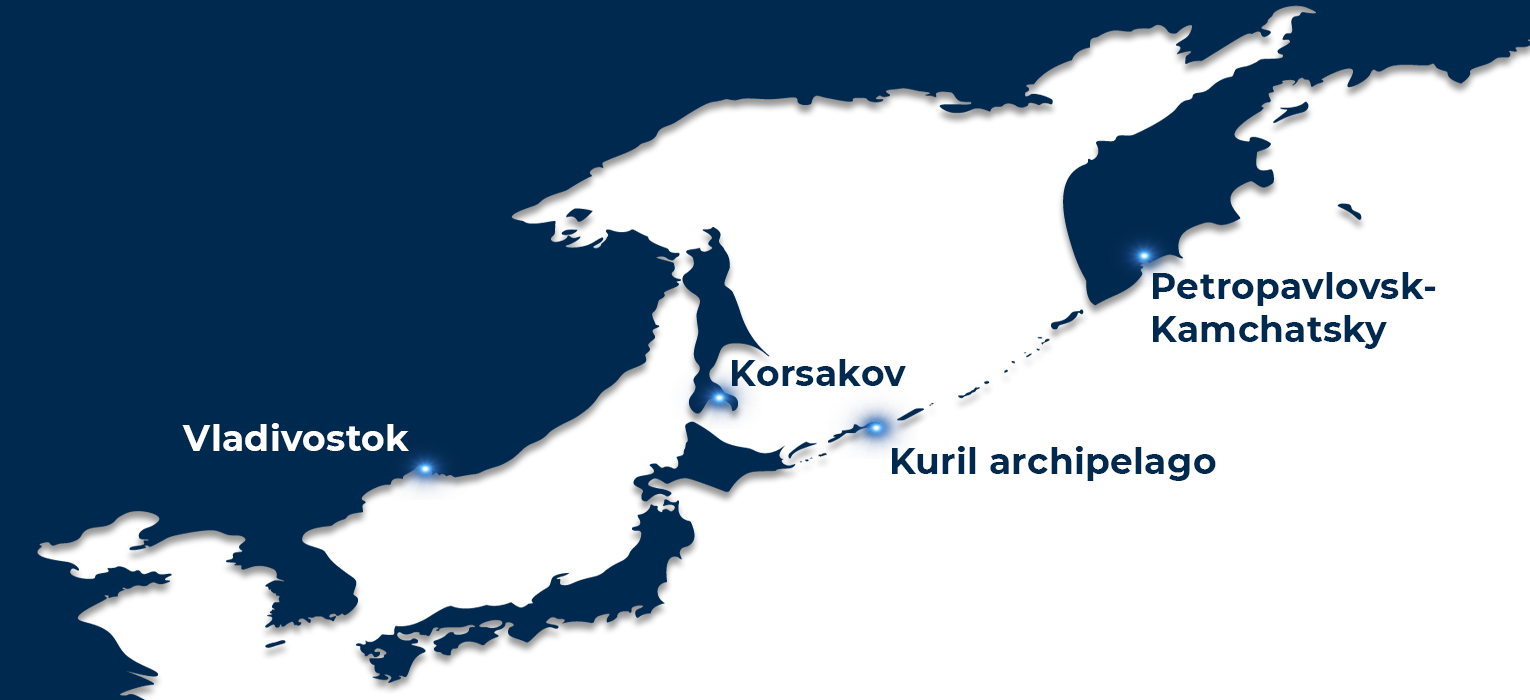 Mixed oriental culture, amazing virgin nature and special atmosphere of "the edge of the world" - all this can be found on the Russian Far East.
Every corner of this part of the country is really amazing. Discover the majestic volcanoes, thermal springs and geysers, colorful original life of indigenous people on the unique and mysterious peninsula of Kamchatka. Feel the spirit of old Vladivostok, find out where the famous Trans-Siberian Railway ends and enjoy the breathtaking view of the Golden Horn Bay. Discover the only region in Russia completely located on the islands – Sakhalin.
Being the one of the oldest agencies in the world, Inflot Worldwide strictly follows legal obligations establishing partnership relations with Principals and local vendors based on experience, transparency management and mutual respect.
Inflot Worldwide offers its clients fascinating and unique areas to explore. Rich historical and cultural heritage, local cuisine, friendly attitude and experienced, knowledgeable and considerate guides make the ports of our responsibility hospitable for visits of the cruise ships. Our team has designed the most exiting collection of shore excursions offered in every destination. Our tours encompass all of the vast possibilities open to travelers. We strive to make the classic tours fresh and continually look for new, extraordinary offerings. We have arranged tours to cater to as many as several thousand participants to as few as one. During our tours we provide complete support facilities for our visitors to make sure their experience is smooth. We personally inspect our suppliers to ensure the quality of service is at the highest level. Our attention to detail, diversity of tours delights the most seasoned cruise passengers and allows meeting every specific requirement and resolving just any problem you may face with.